Description
Magicshine's latest all purpose military grade quality tactical flashlight MTL 30, with a free 3.6V 3500mAh Li-ion 18650 battery worth £14.99. Compact and nimble design, lightweight, IPX8 waterproof. Ideal for use with security, military, Emergency services and various types of duties.
1000 lumen max output by CREE XP-L2 LED, 350m beam throw and 30,500 cd beam intensity
4 brightness modes 10-1000 lumen, and 1000 lumen powerful strobe mode
Scalloped bezel can be used to break glass
A6061-T6 aluminum body, extremely resistant to abrasion and corrosion, processed for anti-slip for easy gripping
Waterproof rating: IPX8, fully operational under 6 ft of water for up to 30 min
Rear tactical switch with momentary/always on options
Compact and light weight, easy to carry via bi-directional pocket clip and lanyard hole
Compatible with 1x 18650 cell or 2x CR123A cells. Optional MAS-C1 module for Typc-C charging/discharging.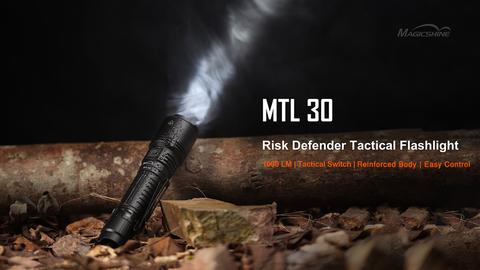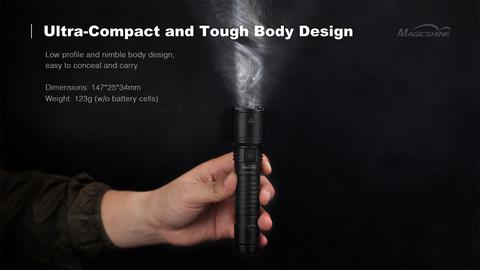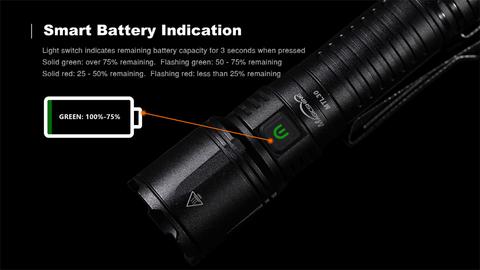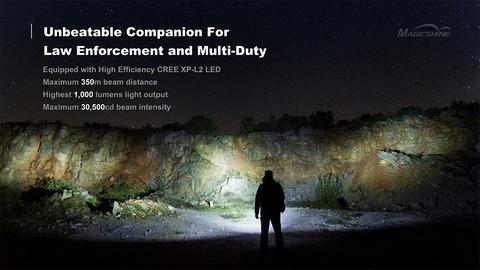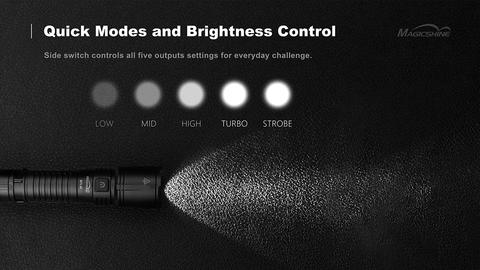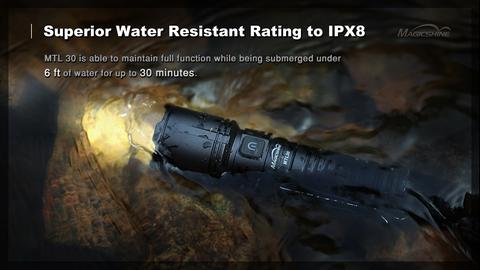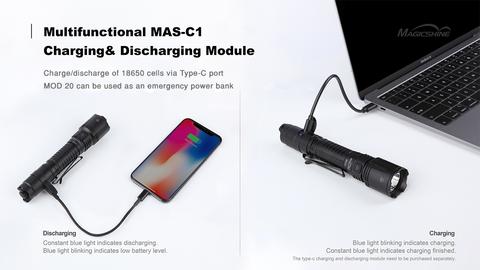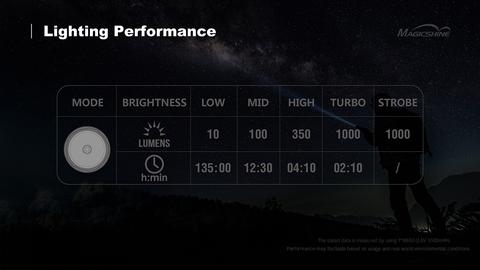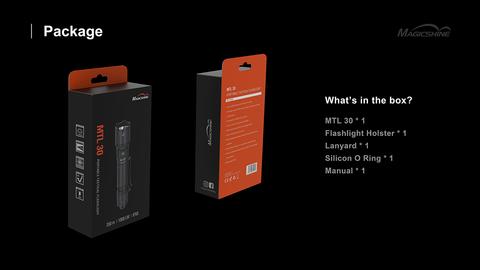 Magicshine MTL 30 tactical flashlight is designed to be super durable, high performance and suitable for use with outdoor activities, search and rescue mission and as a law enforcement flashlight.
The main LED is a single CREE XP-L2 LED, capable of 1000 lumens of max verified output. The light temp is slightly cold, pressing and holding the rear switch will activate a very powerful quick strobe mode, surprising and temporarily blinding a potential attacker. 30,500 beam intensity can travel up to 350 meters. 4 brightness modes from 10 to 1000 lumens, aside from the strobe mode. MTL 30 high performance flashlight is ideal for tactical use.
Material used for the main body is aviation grade aluminum A6061-T6, especially processed for extra durability against corrosion and abrasion. Installed battery(s) are held between two strong springs inside the battery tube, absorbing most shocks, drops, and shakes while maintaining constant power supply.
Inside this military grade flashlight, the circuits are well protected from external forces and liquid ingress. IPX8 rated waterproof flashlight allows the Magicshine MTL 30 to functional normally while submerged under 6 ft of water(up to 30 min.)
Magicshine MTL 30 is compatible with 18650 Li-ion, Magicshine protected 18650 and CR 123A battery cells. Operation temperature is able to reach -40 degrees Celsius when using CR123A cells. Note: MTL 30 tactical flashlight comes default with 3500mAh default battery cell which has its own Micro USB charging port built in. Alternatively the MAS-C1 module will allow compatibility with most mainstream 18650 cells. This module will also enable the MTL 30 to power other USB devices.